ABOUT US
Accuflow Systems has been focused on providing its customers with "Quality products through Quality processes by Quality people." Over the years our expertise, supplier network and product selection have grown immensely, but our service has stayed responsive, providing our customers with the one-on-one attention.
Focus On Customer Service
When you call Accuflow Systems, you are always directly connected to a friendly, knowledgeable person who can assess your application needs and help you find the perfect solution. If one of our standard products is not the right fit, we can help you design custom products or blend off-the-shelf items to create a cost-effective solution that is as unique as your process.
---
Commitment To Quality
Increasingly, our biotech, pharmaceutical and food manufacturing customers face the challenge of meeting stringent quality demands while keeping costs under control. Accuflow Systems understands these demands and has implemented a Quality Management System to confidently deliver you superior products at competitive prices, which comply with industry standards such as USP Class VI, ADCF (animal-derived component free), EMEA 410.01 Rev.3, European Pharmacopoeia 3.1.9, ISO10993 testing requirements, and more.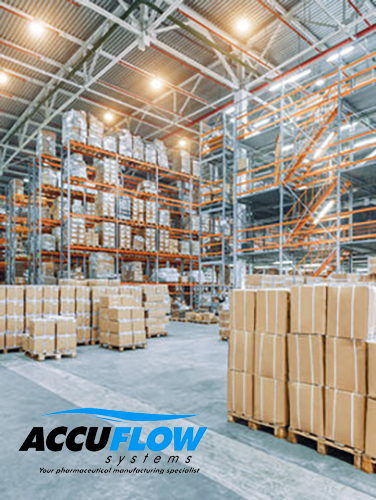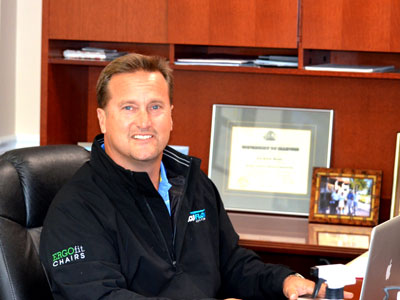 Erik Mueller, President & CEO | 240.457.4413
Erik is co-owner and founder of Accuflow Systems, Inc.  Since 2001, he has grown the business into a leading distributor of multi-faceted products for the biotech, pharmaceutical, industrial and food/beverage industries. He brings over 25 years of sales and management experience with a specialty in fluid-handling disposables. Prior to starting Accuflow Systems, Erik was a District Sales Manager for Saint-Gobain Performance Plastics. He is member of ISPE and volunteers his time with local charities and youth sports organizations. He graduated from the University of Illinois with a degree in Sales and Marketing.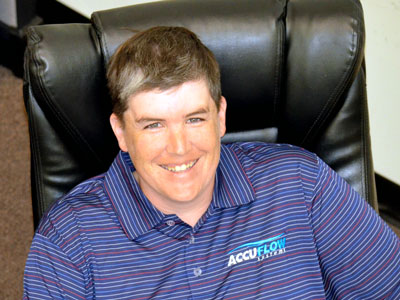 Shawn Richardson, Operations Manager | 240.457.4413
Shawn is responsible for managing the office and all of its moving parts. Shawn joined Accuflow in 2008 and was key in implementing a new Enterprise Software Program for the company. Shawn also manages the inside sales and warehouse staff. Shawn has a Bachelor's Degree in Business.