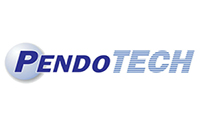 ---
Connect with an Accuflow Systems Representative to configure a custom cart solution!
---
---
PendoTECH's Single-Use Conductivity Sensors™
---
Conductivity Monitor integrate for highly accurate conductivity and temperature measurements without the need for sensor calibration. All sensors have a pre-determined cell constant which is entered into the monitor. For use in critical bioprocess operations, the sensor monitor reads conductivity and temperature for two sensors. The monitor has an mS/cm temperature adjustment that normalizes conductivity readings to 25°C. The monitor has 4 – 20mA outputs for both conductivity and temperature and an RS232 output for data collection to a PC.
Features
Monitor
CMONT PendoTECH monitor and transmitter for 2 conductivity sensors (4 analog outputs, 2 temp, 2 conduct)
Sensors
CONDS-N-012 Single Use Conductivity Sensor, non-sterile, polysulphone 1/8inch hosebarb
CONDS-N-025 Single Use Conductivity Sensor, non-sterile, polysulphone 1/4inch hosebarb
CONDS-N-050 Single Use Conductivity Sensor, non-sterile, polysulphone 1/2inch hosebarb
Options/Accessories
CMONT-TKS – PendoTECH Conductivity Monitor test kit for conductance and temperature verification
PMAT-STAND PressureMAT Benchtop Stand
PMATP-GUI Data Acquisition and Trending Software for PressureMAT and CMONT with 2 USB/serial cables to connect to a PC
Options/Accessories
Software
PMATP-GUI: Data Acquisition and Trending Software for PressureMAT and CMONT with 2 USB/serial cables to connect to a PC
Stands
PMAT-STND: Bench top stand for PressureMAT
Water Tight Enclosures
PMAT-BNCH-COMBO: PressureMAT, CMONT with UV Optional water-tight bench top stainless steel box with water-tight cable connections on left side
Cables
CMONT-650-298: Cable adaptor with D15 male for Single Use Conductivity Sensor for CMONT (10ft/3.04M)
Accessories
CMONT-TKS: PendoTECH Conductivity Monitor test kit for conductance and temperature verification
CMONT-PWR: 24 Volt power supplies for CMONT
CMONT-PANEL: CMONT Panel Mount Upgrade Kit- 2 gaskets (one and a spare), 4 mounting brackets, 4 screws, 2 sensor cables (CN-650-298), 2 connectors (one for each input), and power input connector
CMONT-DIN: DIN rail mounting kit for CMONT
PDKT-650-298BH: Pressure Sensor Bulkhead Connector with 6 inch Flying Leads