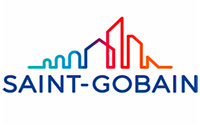 ---
Connect with an Accuflow Systems Representative to configure a custom cart solution!
---
---
Pure-Fit® Tru Valve System
---
The Pure-Fit® Tru Valve system features an innovative valve design that can be installed over standard flexible tubing or a finished assembly system. The superior lightweight construction allows the fluid floor to be accurately controlled with a calibrated scale on both sides to assist with validation protocols. Pure-Fit Tru Valve was not only designed to meter fluid flow, but also as an effective, secure method to close off and lock out a tubing system during a steam-in-place (SIP) cycle.
Features/Benefits
Simple to operate and install
Offers total flow variability
Butterfly mechanism allows installation over tubing and finished assemblies
Secure tamper-proof lockout positioning
Excellent temperature application range
Lightweight, robust design won't unbalance your tubings
Complete calibrated closure system
Can be completely autoclaved or gamma irradiated
Suitable for all flexible tubing materials
Applications
Simple to operate and install
Offers total flow variability
Butterfly mechanism allows installation over tubing and finished assemblies
Secure tamper-proof lockout positioning
Excellent temperature application range
Lightweight, robust design won't unbalance your tubings
Complete calibrated closure system
Can be completely autoclaved or gamma irradiated
Suitable for all flexible tubing materials