Connect with an Accuflow Systems Representative to configure a custom cart solution!
Couplings from Kest Technology
---
Kest-Lock Snap
The Kest-Lock Snap is a state of the art quick connection for TriClamp equipment. The split rings are spring loaded, this helps the operation to keep the TriClamp equipment in place towards the gasket while tightening the locking bolt. This coupling is used for applications where you will disconnect equipment more regularly.
Kest-Lock Basic
The Kest-Lock Basic is a state of the art quick connection for TriClamp equipment. It has no lose parts and ensures quick installation and removal of TriClamp equipment. This coupling is used for applications there you will disconnect equipment less frequently.
The Kest-Lock contains one split ring, basic or snap type and one weld-in flange. You place the gasket in the weld-in part and connect your TriClamp device or tube, the snap version will help you to hold the TriClamp device in place while you are tightening the locking device.
The Kest-Lock range contains of several different weld-in parts. Those can also be customized to fit your needs. We can deliver different materials and do custom designs.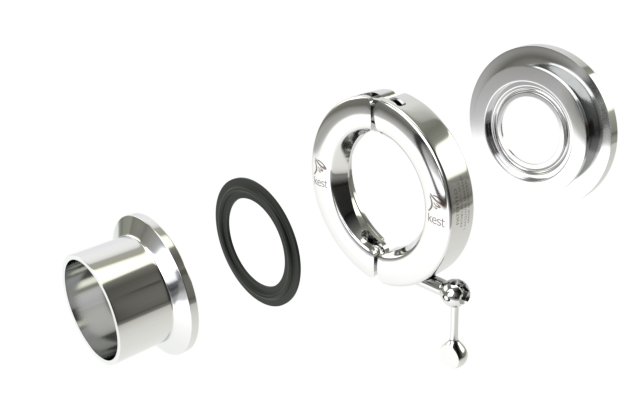 ---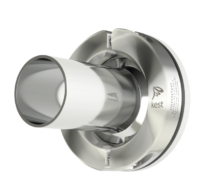 Kest-Lock with the unique coupling and the aseptic weld-in flange gives a flush surface inside the tank. It is developed for critical applications where aseptic design, easy and safe handling are essential, such as SIP/CIP processes.
---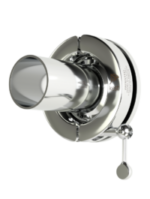 Our patented Kest-Lock design unites the advantages of a traditional TriClamp with an aseptic tank or pipe connection, that considerably reduces downtime.
Kest Blind Cap with knob – KLBF
---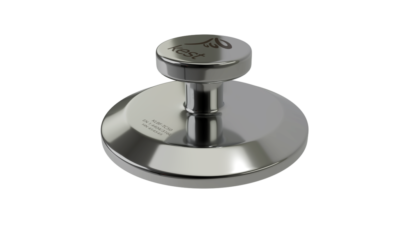 Kest blind cap with knob is simplifying the installation and removal of the blind cap, a simple task made even simpler – A time saver that enhances the flow in your daily maintenance work.