Connect with an Accuflow Systems Representative to configure a custom cart solution!
Biotech Valves – Engineered for All
Sanitary Applications
---
Aquasyn small frame Biotech valves utilize a common valve body for 1/4″, 3/8″ and 1/2″ nominal sizes. They effectively provide a compact alternative to full sized valves on bioreactors, filtration and chromatography skids, freeze-thaw and other systems where available space is at a premium, with no sacrifice in performance. Our fractional sized valves also share all of the same features as our standard sized valves.
Unique Options
Custom built hybrid valves and assembly fabrications incorporating fractional valves are just one of Aquasyn's areas of expertise. No other company can match the footprint, execution and quality of Aquasyn products in this very specialized area.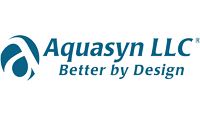 Specifications
Ultra Compact Performance
Recent developments in tangential flow filtration systems, small-scale bioreactors, chromatography skids and lowflow sampling applications have brought about numerous requests for smaller valve sizes. As part of our ongoing commitment to provide the industry with application specific, state-of-the-art products, Aquasyn has introduced the Micro-Bio series valve. Roughly the size of an egg this valve is 40% smaller than our standard Biotech series valves.
As with our Biotech series valves, the Micro-Bio utilizes a common sized body but offer the added advantage of miniature 1/8″, 3/16″ and 1/4″ nominal diameters. The Micro-Bio also shares the same inherent quality and features of our other valves, such as Tork-Tite feet, integral sealing ridge on the body, a wide variety of materials of construction, surface finishes, end connections and other options.
Dimensions
| Valve Type | "A" | "B" |
| --- | --- | --- |
| Biotech Series | 2.50″ | 2.25″ |
| Micro-Bio Series | 2.00″ | 1.44″ |