Connect with an Accuflow Systems Representative to configure a custom cart solution!
---
The CSMI Bleed Valve Provides a
Cost Effective Solution
---
The CSMI sample valve is a versatile valve engineered to provide a simple cost effective solution for numerous applications. When utilized on transfer panels, the valve provides a solution to safely relieve residual pressure or hot liquids prior to opening the line to installing jumpers.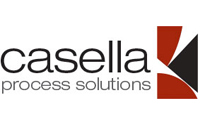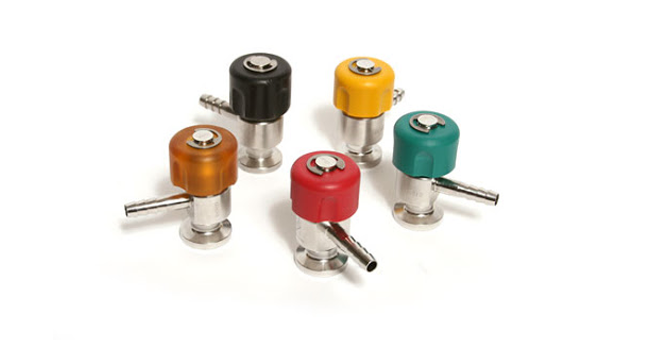 Description
The valve is constructed from 316L stainless steel, finished internally to a 15Ra EP, assembled with a Teflon ( PTFE) Class VI sealing tip, and Class VI O-rings. This design is ideal for meeting the stringent requirements of the pharmaceutical and bio-tech industry. The standard Ultem hand wheel and the newly available optional colored Radel hand wheels are highly resistant to acidic solutions and capable of withstanding repeated autoclave cycles. The valve is available in right angled or inline models, with concentric or the eccentric style mounting. The eccentric style available in 1" and above provide complete drain ability by placing the outlet at the bottom of the connected piping. The valves are fully traceable and all come complete with material test reports and certificates of compliance.
Tri-Clamp Connection
3/4" to 6" TC Inlet Available
316L Stainless Steel
Hose Barb or TC Outlet Options
Full document package standard
EPDM or Platinum Silicone Class VI O-ring
Teflon (PTFE) Class VI Sealing Tip
Ultem hand wheel– high temp.
15 Ra electro-polished ID finish standard
Autoclavable & steamable
Available Orientations
Concentric Right Angle
Eccentric Right Angle
Concentric Inline
Eccentric Inline
Custom
Applications
Vent Drain Valve
Bleed Applications
Sampling
Transfer Panel Safety Valve