Connect with an Accuflow Systems Representative to configure a custom cart solution!
Fluid Line Single Use and Limited Use Bleed Valve
---
The newest member of the Fluid Line Valve family is the Single Use and Limited use Bleed valve. Single use can handle up to 3 autoclave cycles. Limited Use can handle up to 15 autoclave cycles.
Submersible handles are offered for the entire valve to be submersed for cleaning. This saves time and labor by avoiding disassembly, allowing for bulk cleaning, and quick reassembly of production lines.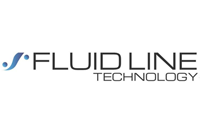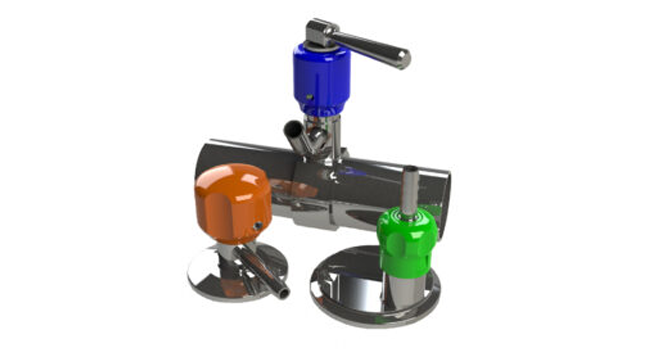 Description
All Fluid Line valves are fully customizable to suit individual customer's needs.
Bleed and Sample valves have a steam in place (SIP) design option. Standard ¼" steam ports can be added to the body. The elastomer tip design is screwed directly in the stem to hold the tip in place when steam cleaning applications are required.
All valves are designed to have minimum dead leg in the closed position. Each valve will have only a drop of fluid remaining internally; depending on the fluid's viscosity and surface tension rating.
Specifications
Bleed and Sample valves have an optional 45-degree bend in their outlets, either to the handle or to the clamp. This is to optimize sampling on tanks, vessels, bioreactor jackets, draining distribution panels, or ergonomic point of use sampling.
All seal materials are USP CLASS VI compliant; KAltraz, EPDM, Viton, TFM and Red and Clear Silicone are available upon request.
Broad availability on material of construction; Stainless Steel T316L, AL6XN, Hastelloy C-22 and C276.
Options
We offer 7 different handle colors on all our valves for easy identification during periodic system cleaning or flushing, use in hazardous lines, or preventative maintenance replacement cycles. All Fluid Line handle styles are interchangeable in order to meet changing customer needs.